Case Studies
Companies all over the world use Geoneon to reduce disaster risk, and adapt to climate change. Learn how.

Hobart/ nipaluna was home for the Mouheneenner Aboriginal people for hundreds of generations. It is Australia's second oldest city – established when Sydney was only a couple of decades old. It is older than Melbourne, Adelaide, and Perth.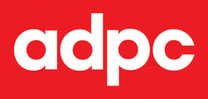 Asian Disaster Preparedness Center (ADPC) is an autonomous international organization that works to build the resilience of people and institutions to disasters and climate change impacts in Asia and the Pacific.
Start Adapting to Climate Change
See for yourself how Geoneon can help your organisation to be more climate change ready.