Discover our partners: Collaborating with Geoneon for a better future.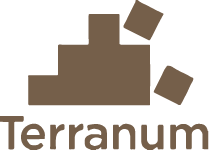 Terranum
Geoneon is proud to partner with Terranum, an innovative Swiss company that is developing cutting-edge solutions to support natural hazard mapping. Since the beginning of our story in 2018, Terranum has been a key collaborator with Geoneon, providing state-of-the-art hazard susceptibility modelling that has allowed us to deliver critical insights to our clients in fields such as disaster management and risk assessment. Terranum's expertise in geospatial data analysis and modelling has been instrumental in advancing Geoneon's mission of providing accurate and reliable geospatial analytics for our clients. We greatly value our partnership with Terranum and look forward to continuing to work together to provide innovative solutions for natural hazard mapping and risk assessment.

Maxar Technologies
Geoneon is proud to collaborate with Maxar Technologies, a leading provider of advanced space technology solutions. Since 2020, Maxar has been a key partner for Geoneon, providing the highest-quality satellite imagery for our cutting-edge geospatial analytics and monitoring solutions. Maxar's state-of-the-art satellites capture stunningly detailed images of the Earth's surface, enabling Geoneon to deliver timely and accurate insights to our public and private clients. With Maxar's support, Geoneon is able to provide critical information for disaster risk reduction, and infrastructure planning. We greatly value our partnership with Maxar and look forward to continuing to work together to provide innovative solutions for our clients.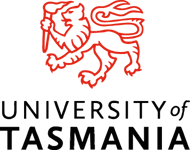 The University of Tasmania
Geoneon is proud to partner with the University of Tasmania, a leading research institution, to advance the knowledge and application of Climate Change Adaptation and Disaster Risk Reduction. In 2022, the two organisations signed a memorandum of understanding to collaborate on joint activities in scientific research and teaching, with a focus on identifying and applying methodologies that will help address these critical challenges in Tasmania, Australia, and around the world. We are excited about this partnership and look forward to making meaningful contributions in this important field.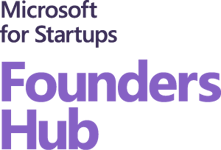 Microsoft for Startups
Geoneon is thrilled to be a part of the Microsoft for Startups program, a digital ecosystem designed to remove barriers to building a successful company. In 2022, Geoneon was accepted into the Microsoft for Startups Founders Hub, which provides free access to cutting-edge technology, coaching, and support for founders at any stage of development. This partnership has allowed Geoneon to accelerate our startup journey from ideation to exit by leveraging Microsoft's world-class resources and expertise. We are grateful for this opportunity and look forward to continuing to work with Microsoft for Startups to achieve our business goals.