Navigating climate risks can be complex and daunting
Geoneon leverages geospatial data to quantify these risks, enabling informed decisions and enhanced reporting for stakeholders and regulators.
Geoneon's Climate Risk Reporting
Discover Geoneon's revolutionary approach to reporting. Balancing accuracy, depth, and user-friendliness, we deliver pivotal climate insights to guide your decisions. Navigate the complexities of climate risks with Geoneon - your geospatial data intelligence partner.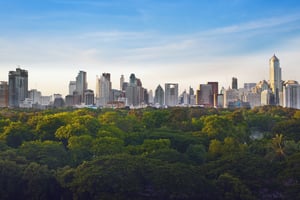 TOUCH
01
Urban Forest
Geoneon provides a cutting-edge Urban Forest Reporting Solution, integrating Earth Observation, Artificial Intelligence, and Geospatial Analysis. Our service empowers municipal governments to understand, manage, and enhance their urban forests with unprecedented precision and insight.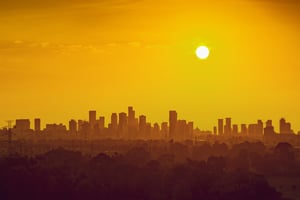 TOUCH
02
Heatwave Risk
Geoneon's Heatwave Risk Reporting, merging Satellite Imagery, AI, and Climate Data, aids urban planners and infrastructure managers. It evaluates and addresses city heatwave risks, enhancing public safety and climate resilience with precision.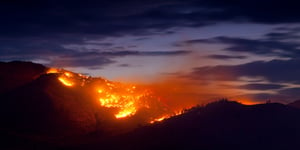 TOUCH
03
Wildfire Risk
Geoneon's Wildfire Risk Reporting, blending Satellite Imagery, AI, and Geospatial Analytics, supports communities, infrastructure and land managers. It assesses wildfire threats, enabling better mitigation planning, supporting community safety and critical services with cutting-edge precision.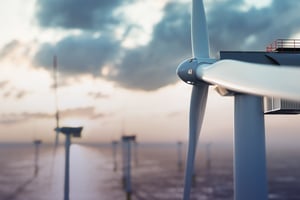 TOUCH
04
Seabed Risk
Geoneon's Seabed Risk Reporting, integrating Sonar Imaging and Oceanographic Data is crucial for those planning and managing subsea infrastructure and offshore wind energy projects. It precisely assesses and mitigates risks to seabed installations, ensuring operational safety and enhancing the sustainability of marine energy solutions.
How much are climate risk reports really costing you?
You should not have to sift through overwhelming geospatial data or make uninformed decisions due to lack of clear reporting.
Geoneon's reports are created to give you comprehensive, understandable, and accurate climate risk information, with all the advantages of AI technology.
Traditional Risk Assessments
A traditional climate risk assessment can take months to prepare, not including the time for data analysis and interpretation. From start to finish, it can be a long-drawn process with questionable accuracy.
GEONEON'S REPORTS
The initial setup of Geoneon's AI-powered reports typically takes from a few days to a few weeks. With our robust data processing capabilities, reports are prepared in less time, enabling quick decision-making.
Navigate Climate Risks with Confidence and Precision
In an increasingly uncertain climate landscape, navigating risks can feel daunting. But with Geoneon's Climate Risk Reporting, you'll gain an unwavering ally. Our services empower you with detailed, precise risk assessments, providing critical insights to fortify your strategic planning. We value your peace of mind, efficient operations, time, and above all, your trust in our accurate, reliable, and actionable reports. Embrace resilience and transform the way you approach climate risks.
TOUCH
High Accuracy
Leveraging AI technology, Geoneon delivers high-accuracy data analysis, leading to precise and reliable risk assessments.
TOUCH
Detailed Analysis
Geoneon's reports offer detailed, area-specific risk analysis, providing granular insights to inform your decision-making process.
TOUCH
Time Efficiency
Geoneon's AI-powered data processing and reporting significantly reduce the time it takes to produce comprehensive climate risk reports.
TOUCH
Quality Assurance
Comprehensive geospatial data analysis ensures the quality of the information provided, supporting your resilience planning efforts.
TOUCH
Easy Updates
Geoneon's solutions are designed to facilitate effortless, regular updates, keeping you abreast of any changes in climate risk landscapes.
TOUCH
Scalability
The AI-driven methodology used by Geoneon is scalable, making it ideal for both small projects and large-scale, worldwide applications.
Your Journey to Climate Risks Reporting
With our straightforward three-step plan, navigating climate risk becomes as easy as 1-2-3. We have lifted the fog, outlining a clear path to resilience that makes partnering with Geoneon an obvious and simple choice. By working with us, you are stepping into a brighter, safer, and more informed future.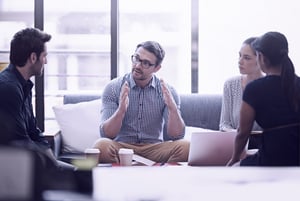 STEP 1
Initial Assessment
We start with an expert consultation to understand your needs and objectives, and evaluate your current climate risk landscape. This step removes the guesswork and provides a clear starting point for your climate risk reporting journey.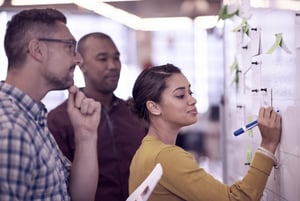 STEP 2
Metric Selection
At this stage, we collaborate with you to identify and prioritise the most pertinent metrics that align with your organisation's goals and vulnerabilities. This step empowers you to focus on what truly matters, ensuring that your climate risk analysis is both relevant and actionable.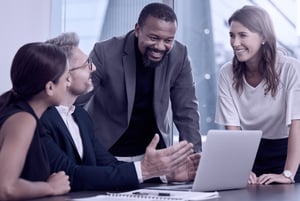 STEP 3
Reporting & Monitoring
After selecting the metrics, we produce your initial climate risk report and establish a mechanism for ongoing monitoring of your selected metrics. We offer updates at a frequency that fits your needs, enabling you to stay alert and reactive to shifts in your climate risk landscape.
Addressing Your Frequently Asked Questions
We at Geoneon understand that the complexities of climate risk management can lead to a multitude of questions and concerns. Our objective is to ensure that you feel completely confident in our services and our ability to cater to your unique needs.
Climate risk assessment seems complex and technical.
At Geoneon, we simplify the process for you. Our team of experts not only conduct comprehensive assessments but also provide easy-to-understand reports and actionable insights. You do not need to be a climate scientist to understand and manage your climate risks with Geoneon.
We have limited experience in climate risk management.
That is exactly why we are here. Our experts guide you through each step, offering not just data but also education and advice. We help you build your capacity for climate risk management, equipping you to make informed decisions.
Will these services be worth the investment?
Yes, indeed. Proactive climate risk management can help avoid costly disruptions, safeguard your operations, and even unlock new opportunities. The return on investment is not only financial but also reputational, helping you meet sustainability goals and build trust with stakeholders.
What if our needs and risks change over time?
Geoneon's services are designed for the dynamic nature of climate risks. We continuously monitor your chosen metrics and adapt to evolving circumstances. Our aim is to keep you informed and resilient, no matter how your climate risk landscape may shift.
We have tried similar services before, and they did not provide actionable insights.
Geoneon sets itself apart by prioritising actionable insights. We do not just present data; we interpret it. Our climate risk reports directly connect to your unique metrics and goals, providing clear guidance for your journey towards climate resilience.
We are a small organisation. Can you cater to our scale?
Absolutely. Geoneon is committed to supporting organisations of all sizes. We offer scalable solutions tailored to your unique needs and capacities. No organisation is too small to prioritise climate resilience, and we're here to help you do just that.
What we have to say
Dive deep into our thoughts on climate risk, financial reporting, and the innovative fusion of geospatial tech and AI.
01

Embracing Resilience

02

Problem & Solution

03

Action Plan

04

Take Action
Identifying Your Desire for Proactive Climate Risk Management
At Geoneon, we recognise that you are the kind of organisations who want to be proactive, resilient and environmentally responsible. To achieve this, you seek to effectively monitor and manage your climate risks.
Overcoming Challenges with Geoneon's Expertise
The challenge lies in the complexity of climate data and lack of expertise in interpreting this data, which can lead to misunderstanding of your actual risk profile and subsequently, insufficient preparation. We believe that no organisation should be left exposed to these risks simply because of a lack of accessible tools and expertise. In fact, every organisation deserves to have clear, actionable insights to safeguard their operations and drive their sustainability goals. That is why we provide comprehensive climate risk assessment and monitoring services.
Geoneon's Three-Step Approach Towards Climate Reporting
Here's how it works:
We conduct an initial assessment to understand your unique needs and objectives, and to evaluate your current climate risk landscape.
We collaborate with you to select the most pertinent climate risk metrics tailored to your interests and concerns.
Finally, we generate your climate risk report and establish continuous monitoring, providing updates to suit your needs.
Kickstart Your Journey Towards Climate Resilience with Geoneon
So, schedule a meeting with us today, and let's start this journey together. Say goodbye to climate risk uncertainty and hello to a more resilient and sustainable future. As you explore our services, you will discover that we provide a clear, easy-to-follow process that empowers you to understand and manage your climate risks effectively. We stand ready to guide you on your path towards greater climate resilience, providing the clarity you need in a world that can often be confusing. With Geoneon, you will know exactly what has been troubling you, how to overcome it, and the steps you need to take to move forward. Choose clarity, choose Geoneon.
Time for Action?
Uncertainty should not hold you back. With Geoneon, you are not alone navigating climate risks. Embrace a sustainable future today – join us.