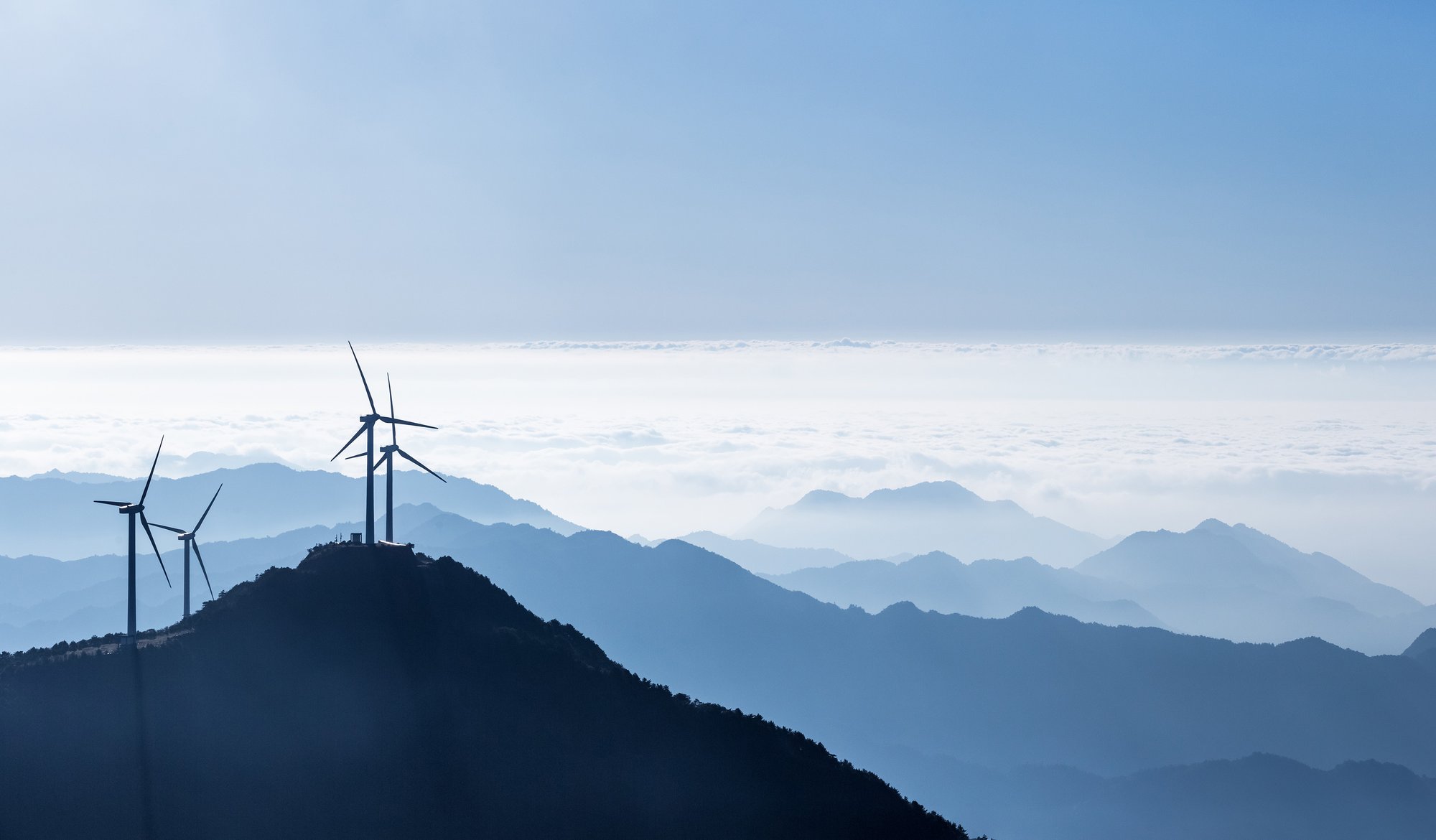 Mapping Climate Risks for a Sustainable Future
Our Story
From the Alps to Tasmania and to the World: The Genesis of Geoneon
Roxane, disaster risk reduction specialist, and Alex, natural hazard specialist, were two passionate professionals with a shared vision of using technology to make the world a safer place. They had both grown up in the Alps, an area prone to climate change and natural disasters, and had seen firsthand the devastating impact these events could have on communities.
Determined to find a way to mitigate the risks of disasters and help communities adapt to the changing climate, they built a team with combined expertise in disaster risk reduction, satellite data, artificial intelligence, and data fusion. It was a risky move and the team spent countless hours, experimenting with different techniques and algorithms.
From this innovative work, a company was born: Geoneon, "new earth".
As Geoneon grew and its technology was adopted by communities around the world, the founding team couldn't help but feel a sense of pride and accomplishment. They had achieved their dream of using their skills and expertise to make a positive impact on the world, and they knew they were just getting started.
POWER THEME
EXPERTLY CRAFTED TO MAKE YOUR LIFE EASIER
With our text module you can create one- or two-column layouts (centered or not) or this layout with the title on the left and text on the right. All of our row modules have an optional intro title, title, padding settings, loads of different background options, like background-color, background-image, background-gradient, background-video (*.mp4 or Youtube) and it does not stop there.

With our 49 modules you are able to build up your website fast and fit the design to your branding easily. Our theme comes with 69+ templates like this page to give you a head-start and lots of examples on how to use our modules.
TOUCH
Our Mission
Our Mission
Our mission is to use cutting-edge technology, including satellite data, artificial intelligence, and data fusion, to help communities and organisations around the world reduce their risk of disasters and adapt to the impacts of climate change.
TOUCH
Our Vision
Our Vision
Our vision is a future where our advanced technology empowers both global communities and organisations to stand strong against the evolving challenges of climate change, ensuring a prosperous existence in harmony with our planet.
United Nations Sustainable Development Goals
The United Nations Sustainable Development Goals (SDGs) are a universal call to action to end poverty, protect the planet, and ensure that all people enjoy peace and prosperity by 2030. These goals are interconnected and address the global challenges we face, including poverty, inequality, climate change, environmental degradation, peace, and justice. At Geoneon, we recognise the importance of the SDGs and are committed to contributing to their achievement through our work. By leveraging our expertise in geospatial data analysis and technology, we are actively working towards making a positive impact on the environment and society.
SDG 9
Industry, Innovation and Infrastructure
Geoneon advances SDG 9 with innovative geospatial tools that guide informed decisions on infrastructure, resources, and disaster risk. By enhancing efficiency and promoting sustainability, Geoneon fosters economic growth and social progress. Through collaborations, we champion resilient communities and a brighter future.
SDG 10
Reduced Inequalities
Geoneon champions SDG 10 by emphasising diversity, equity, and inclusion. Understanding diverse workplaces drive innovation and productivity, Geoneon ensures equal opportunities for all, irrespective of background. Through community partnerships, the company supports social justice efforts, striving for sustainable growth and equity, especially for marginalised groups.
SDG 11
Sustainable Cities and Communities
Geoneon advances SDG 11 by crafting spatial data solutions for sustainable, efficient cities. Enhancing land-use, infrastructure planning, and city resilience, our tools monitor climatic indicators in near-real-time. This data-driven approach aids cities in fostering sustainable, inclusive, and resilient communities.
SDG 13
Climate Action
Geoneon bolsters SDG 13 through tech solutions for climate adaptation and mitigation. Our risk index maps climatic hazards like wildfires, while our urban forest monitoring aids planning. By integrating climate risks into supply chains and infrastructure, and endorsing renewables, Geoneon empowers clients to achieve climate commitments.
Our Pledge for Diversity, Equality, and Inclusion
At Geoneon, we pledge to promote diversity, equity, and inclusion in all aspects of our business. This means actively seeking out and hiring talent from diverse backgrounds, creating a welcoming and inclusive work environment, and continuously educating ourselves on how to be better allies and advocates for underrepresented groups.
We commit to regularly evaluating and improving our DEI policies and practices, including pay equity, employee resource groups, and supplier diversity. We also pledge to use our platform and resources to promote social justice causes and support marginalised communities.
By making this pledge, we hope to create a workplace where everyone feels valued, respected, and empowered to succeed.
Meet the Geoneon Innovators
Dive into the minds behind Geoneon's revolutionary solutions. Our diverse team of experts combines passion, innovation, and expertise to shape a resilient future against climate challenges. Get to know the trailblazers driving global change from the ground up.
We are proud to be Tasmanian
It isn't easy here. It never has been. People said it was impossible, and for too long we believed it. This is why, for Tasmanians, good enough is never good enough. We work harder, we follow our obsessions, we support one another, and we protect what makes this place different.
Being Tasmanian is the quiet pursuit of the extraordinary.
Learn more about TASMANIAN.