Tree Canopy Mapping
Geoneon has developed a deep-learning model to automatise tree canopy mapping across the City of Hobart on very-high-resolution and multi-band satellite imagery.
Urban canopy from 2017 and 2022 were compared and dashboard-like analytics were delivered to provide a detailed baseline and to support progress monitoring towards Hobart objectives.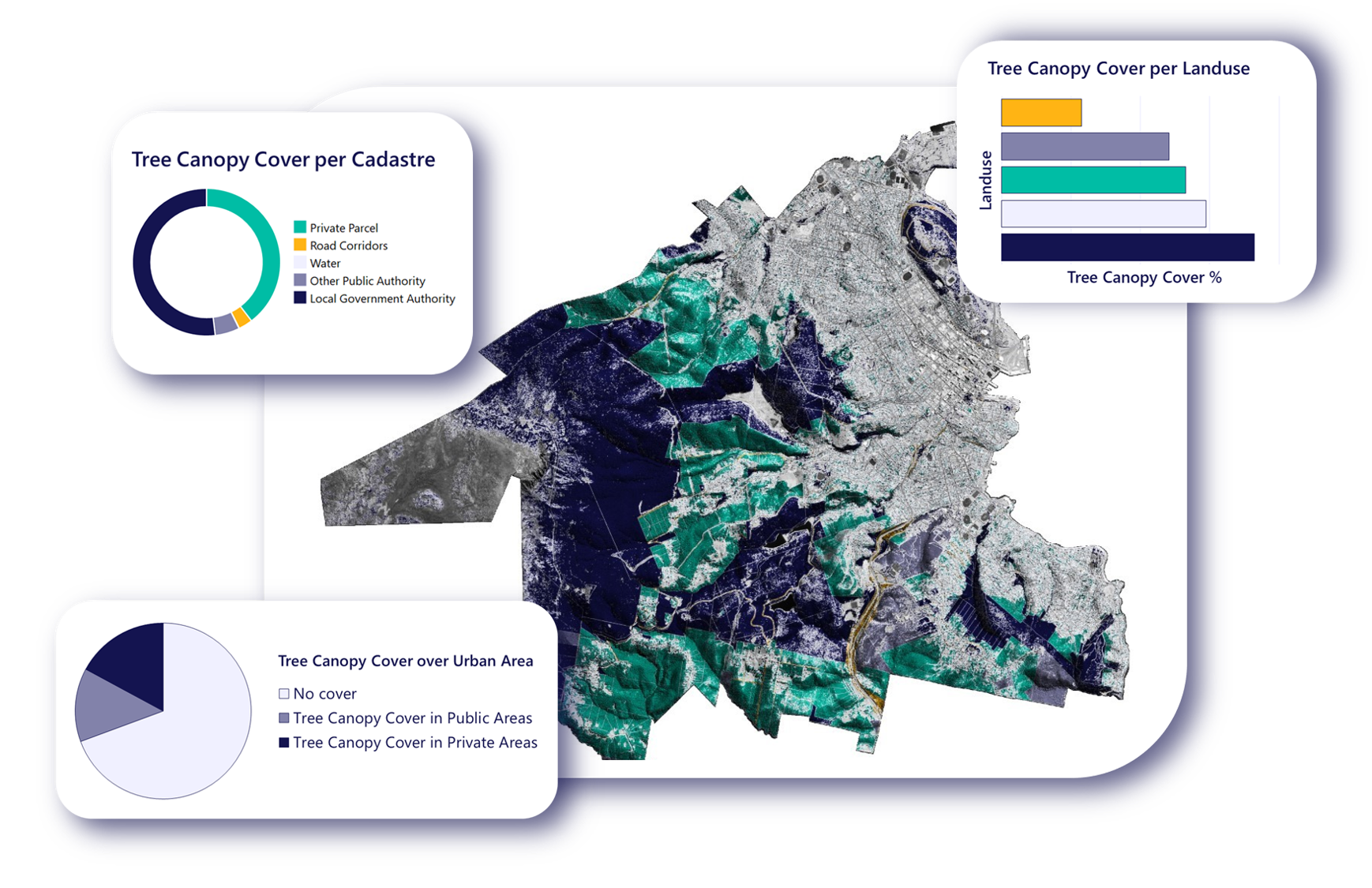 About the City of Hobart
Hobart/ nipaluna was home for the Mouheneenner Aboriginal people for hundreds of generations before Europeans arrived in the summer of 1804 and changed their world forever. Hobart is Australia's second oldest city – established when Sydney was only a couple of decades old. It is older than Melbourne, Adelaide, and Perth.
Today, Hobart is the financial and administrative hub of Tasmania, serving as the home port for both Australian and French Antarctic operations and acting as a tourist destination, with over 1.2 million visitors per year.
Industry: Government
Area Size: 80 km2
Location: Australia
Project Description
The City of Hobart increasingly recognises the role of global warming in the change of the natural conditions that trigger natural disaster and the threat to economic, social, and environmental health in the area. As a local government, the City of Hobart has a key role in understanding the impact of climate change to communities and the built and natural environment to shape an appropriate and pro-active response to mitigate those impacts.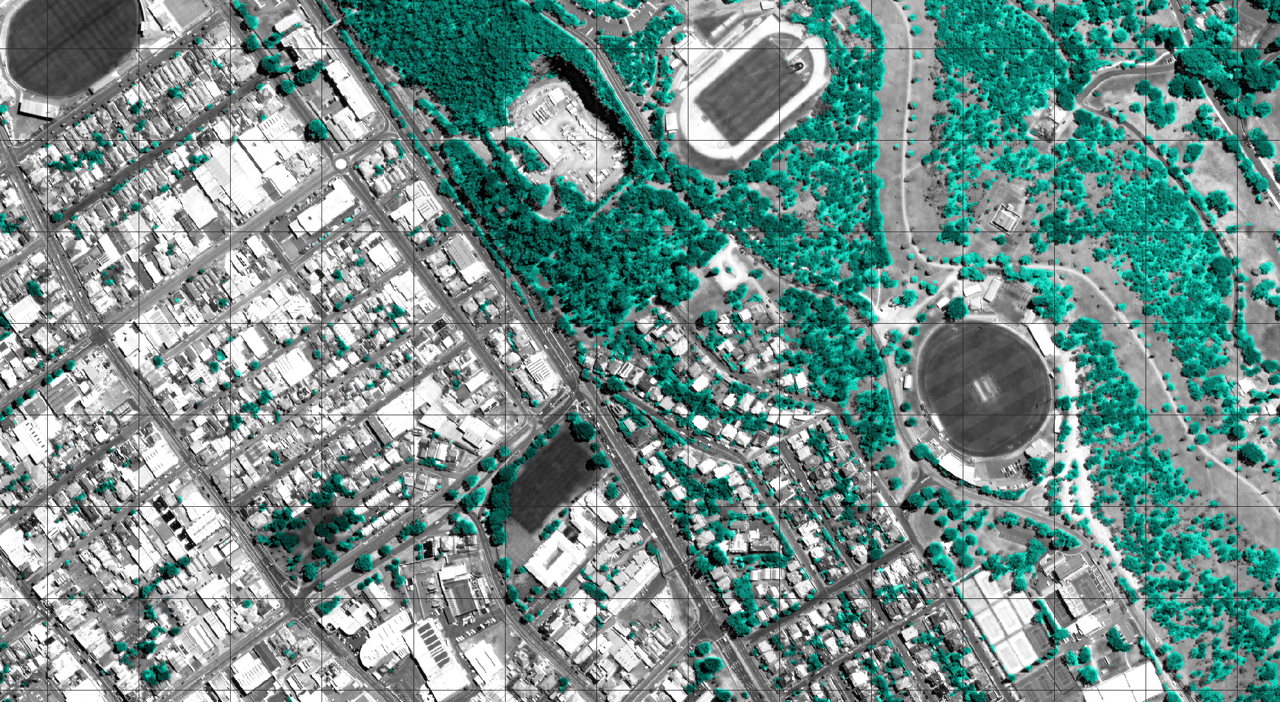 Using Geoneon's proprietary deep learning model the tree canopy over the whole Hobart council area was segmented at 50cm-resolution on very-high-resolution and 8-band satellite imagery acquired by Maxar's WorldView satellites in 2017 and 2022.
Tree canopy plays a key role in adapting to climate change, including in storing carbon dioxide, reducing heatsink during heatwave events, protecting against land instabilities, and contributing to absorb stormwater during extreme weather events. In addition, tree canopy has a crucial role in improving mental and general health of individuals.
In 2017, the City of Hobart developed a Street Tree Strategy which outlines a 5-year implementation plan to priorities planting areas of new trees. The strategy aimed to achieve five goals:
To contribute to the image and liveability of the city.
To manage trees as living infrastructure assets within a comprehensive framework of policies, procedures, and findings.
To plan, design, install and manage using the best contemporary practice.
To maintain and protect as healthy living organisms from establishment to maturity.
To develop a shared responsibility involving the City of Hobart, other agencies and the community.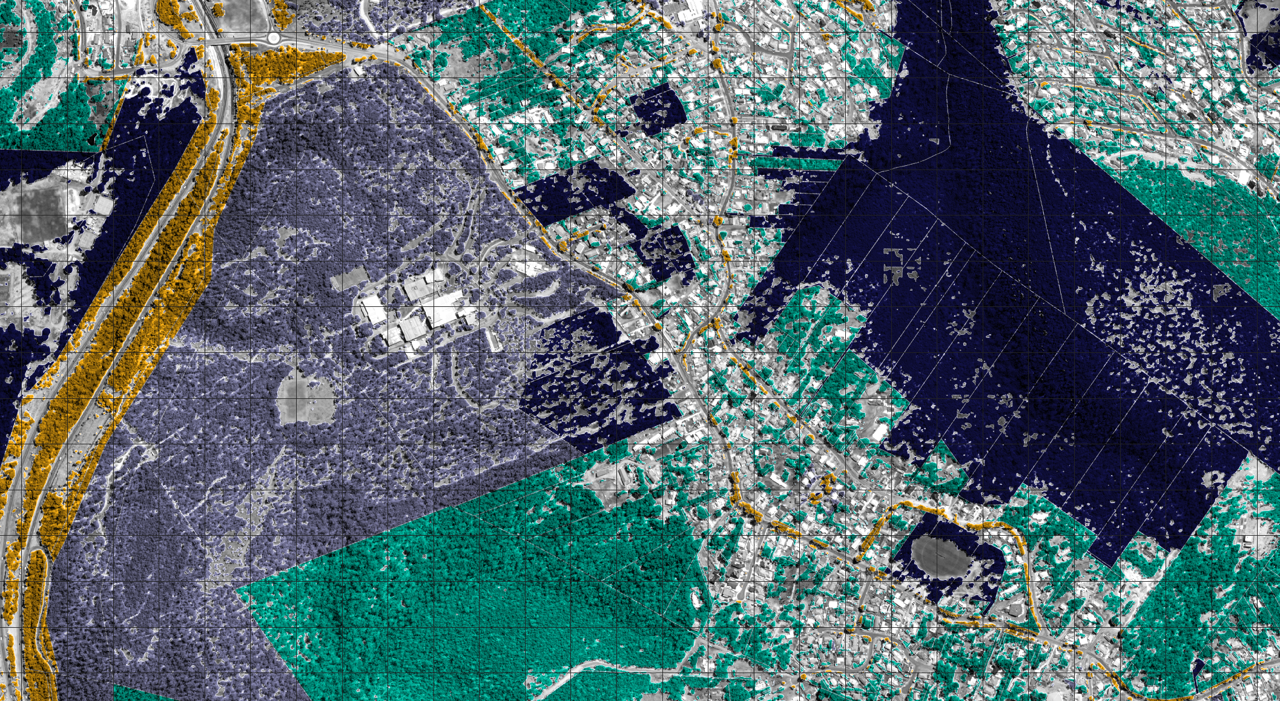 The tree canopy layer was classified by cadastre and landuse, so to enable extracting analytics such as tree canopy cover distribution between private and public land, or over urban areas, or per suburbs.
Geoneon has developed a deep-learning model to automatise tree canopy mapping across the City of Hobart using aerial and satellite imagery. The City of Hobart has expressed the need to understand better tree canopy cover across the municipality to implement the Street Tree Strategy and therefore has asked Geoneon to map tree canopy as follows:
Canopy cover across the whole City of Hobart municipality which is broken down between private and public land.
Canopy cover of urban areas defined by the zones of general residential, inner residential, low density residential, urban mixed use, commercial, central business and excluding rural living, environmental management, and environmental living areas.
A 30m-by-30m grid was computed to compare the difference in tree canopy between 2017 and 2022. On the left, an area which was affected by a wildfire in early 2022. On the right, a new development which involved the clearing of a patch of urban forest.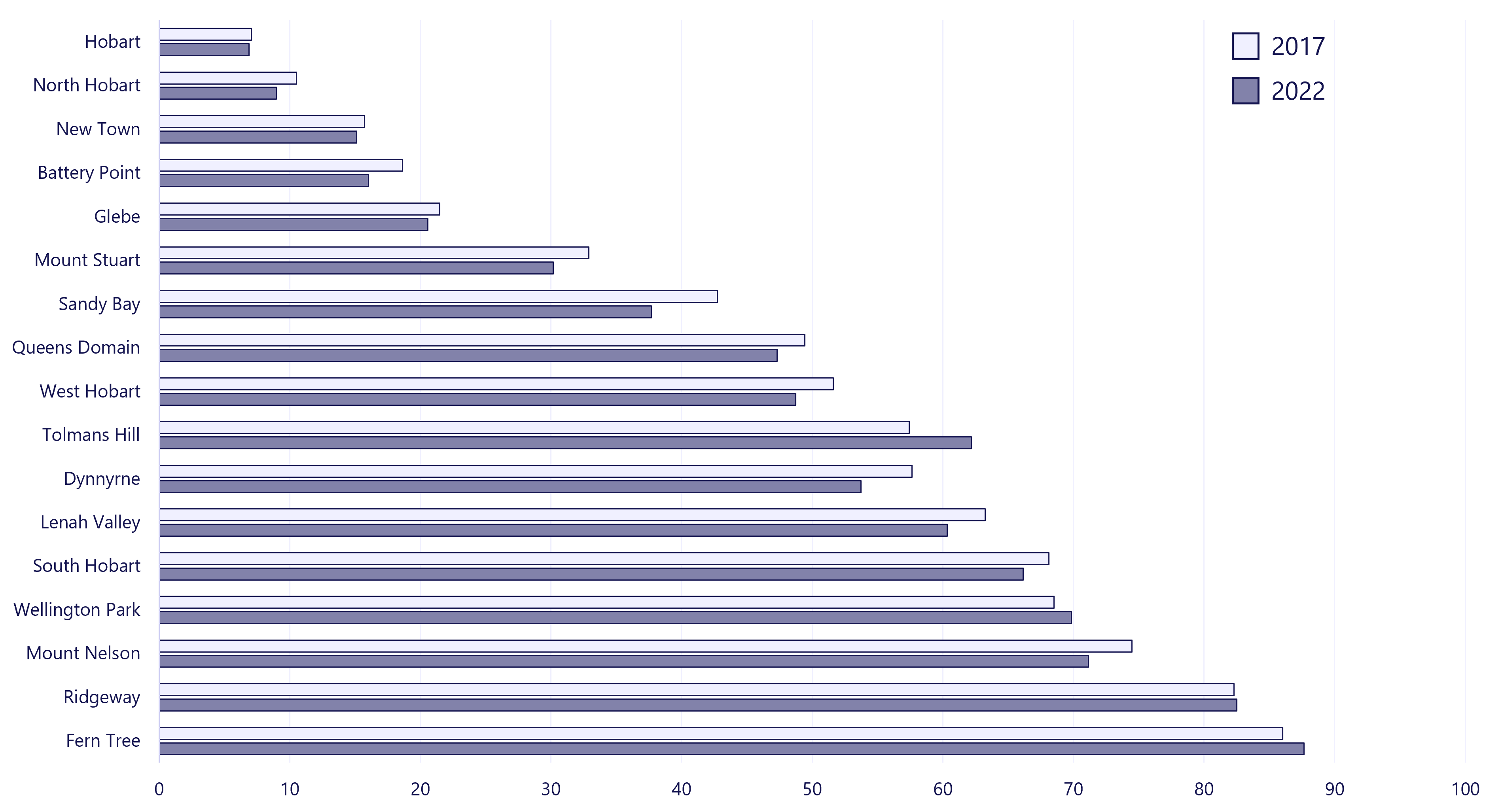 An example of output showing a comparison of the canopy cover of each suburb between 2017 and 2022.